Never have I thought that I will visit Trang one day. In fact Trang came into the picture when I was doing research about Ko Rok Nai, the beautiful paradise located 1.5 to 2 hours ride from Pak Meng Pier.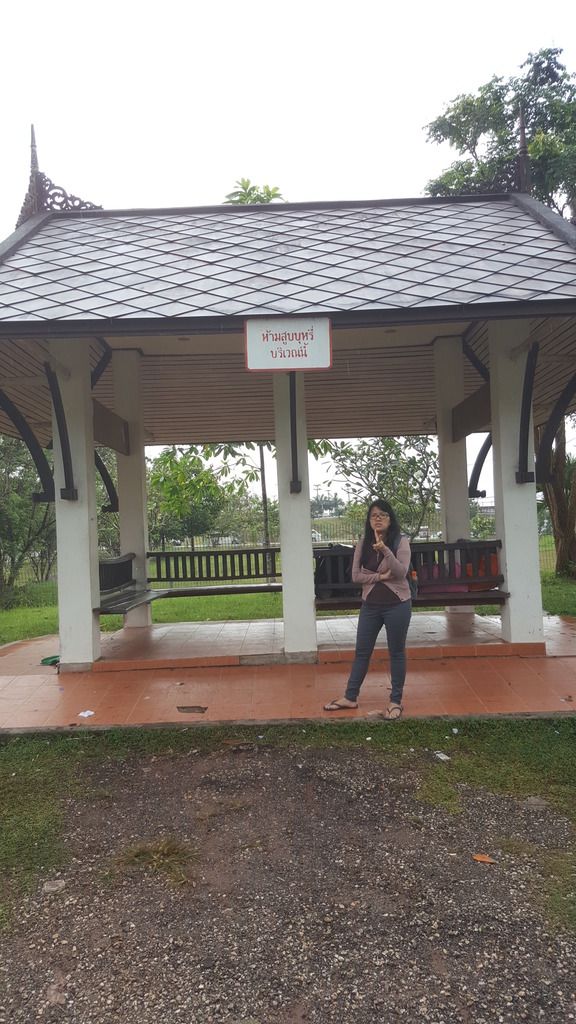 Bus stop outside of Krabi Airport
There are few ways to get to Trang but since I am flying to Krabi and we are watching our budget, we hailed bus right outside of the Airport gate. You have an option to either go by bus or taxi. Taxi will cost THB1,200 for a four seater. While for bus you have the option to take it from Krabi town or hailing the bus at the bus stop outside of Krabi airport. It cost us about THB100 for a 2 hours ride. Pretty good road.
The real challenge is to hail the bus itself. Some buses will end their service in Trang while others will continue to Phuket, etc. We had waited for about 20 minutes before the first bus with the word "Trang" pass by. Unfortunately, the bus did not slow down to pick us up. Making things worse for us, it was raining cats and dogs that day. To our surprise the past weather prediction or season can no longer be relied upon.We were forced to wait for the next bus without any clue on which bus to stop and end up stopping every bus passing by. 45 minutes later we finally managed to hop on to the correct bus and making our way to Trang bus terminal.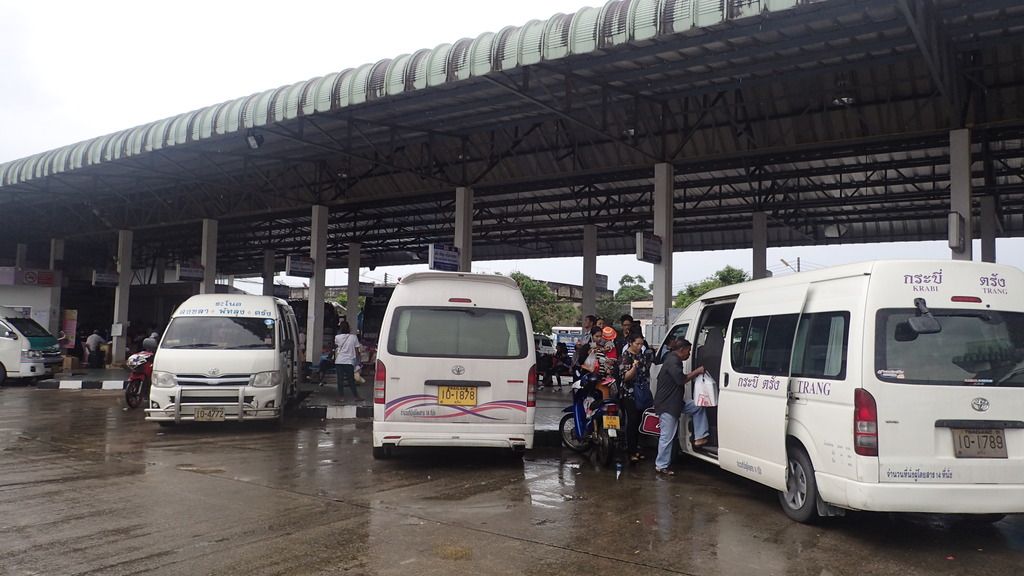 Trang bus terminal
What is suppose to be super peak and hot season end up wet and worse of all. The worse flood for Southern Thailand in 30 years! (Nope.. I'm not making this up). More on that on the next post.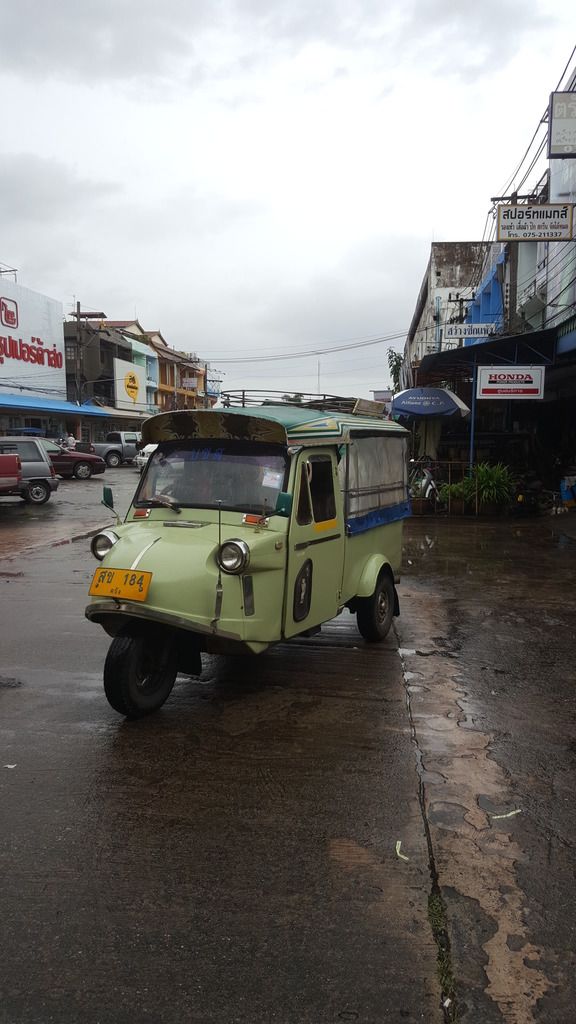 Tuk tuk ride to hotel
We have booked
My Friend Hotel
(1 star hotel) beforehand through Booking.com. and getting to the hotel cost us each THB50 by tuk tuk. One point worth noting is, if you come in big groups (and want to stay in one room) and is dragging few/heavy luggage, you might want to give this a pass because they do not have elevator. You would need to climb what I consider steep stairs.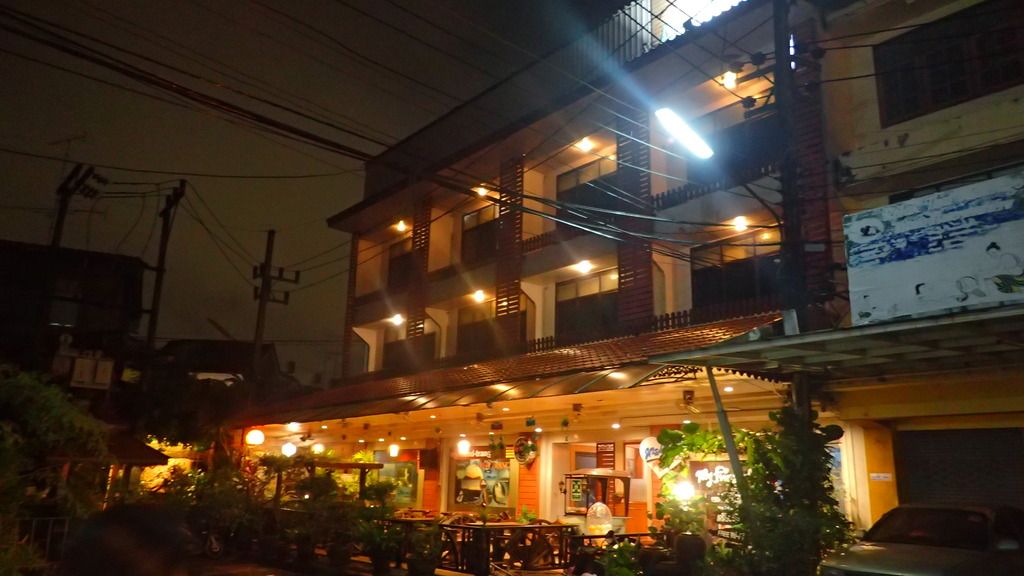 My Friend Hotel
Since we had an early day, my tummy was growling to be fed. Decided to settle down at Kopii to have our very first Thai meal. The coffee shop is decent, so is the price. Very conveniently located next to Trang train station. Each of us ordered a cup of coffee, and boy it was yummy! The cup of coffee has the perfect balance of smokiness, nuttiness and bitterness.
Trang hot coffee. Good!


Honestly other than being a gateway to some of the most beautiful islands in Southern Thailand, there are literally nothing to do or visit in Trang. Mainland attraction are so close to Krabi that it made more sense to visit it on your way to Krabi or from Krabi. We spent our day in Trang walking around town to the clock tower while exploring their convenient and local stores, made arrangements for island hopping the next day and visiting their night market.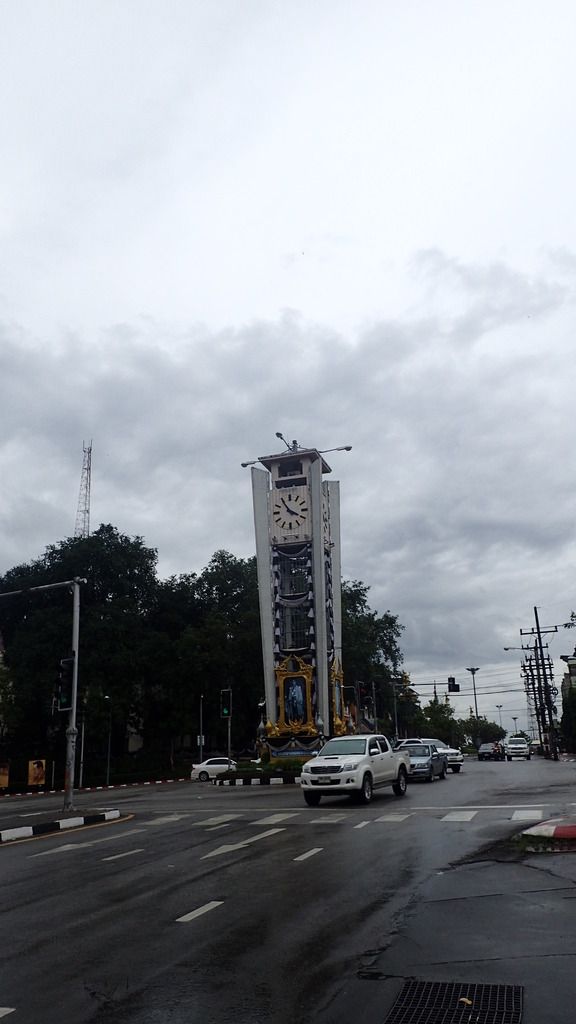 Trang clock tower
We had dinner at
Kao Tom Pui
, one of the top recommendation in Trang. All of us were satisfied and happy with the dinner. It was more than enough for four girls.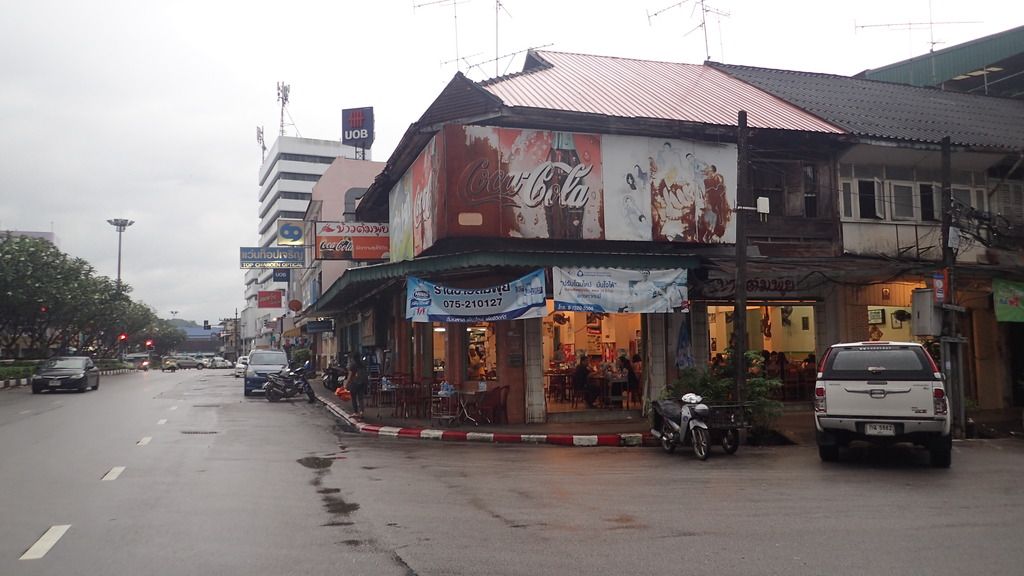 Open 5PM onwards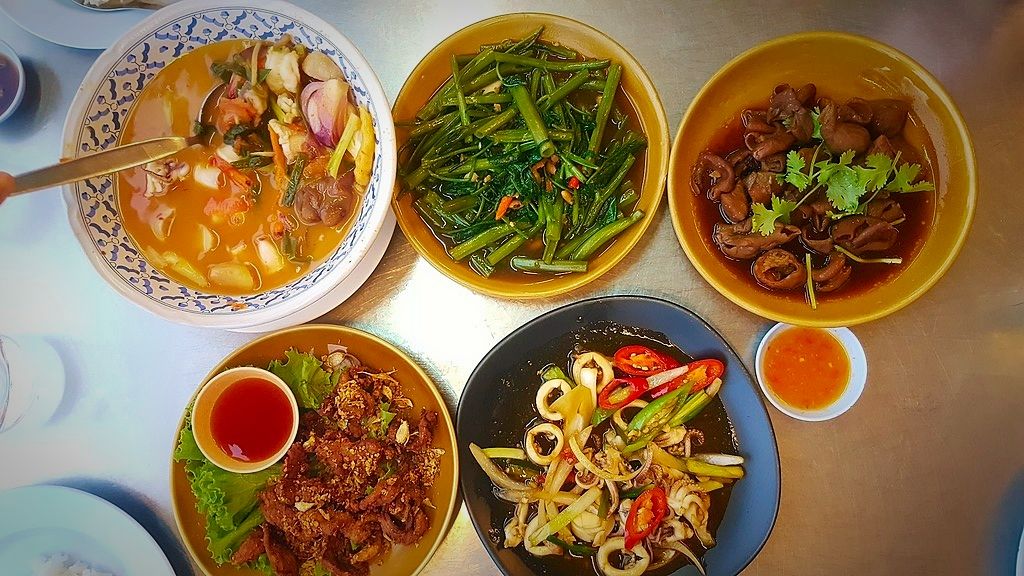 Dinner
Food we had in Trang is one of the top we had during our visit to Krabi-Trang this round.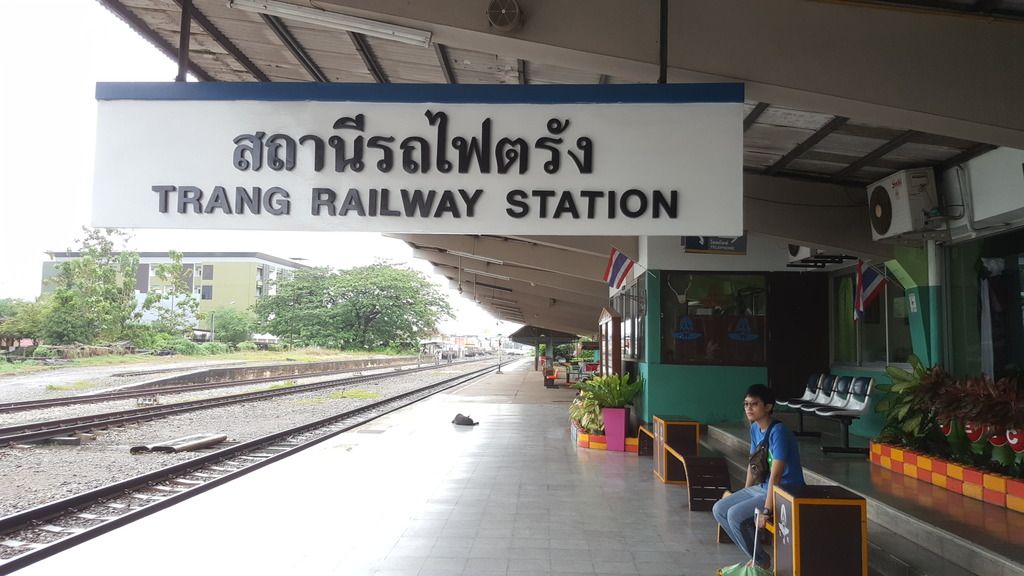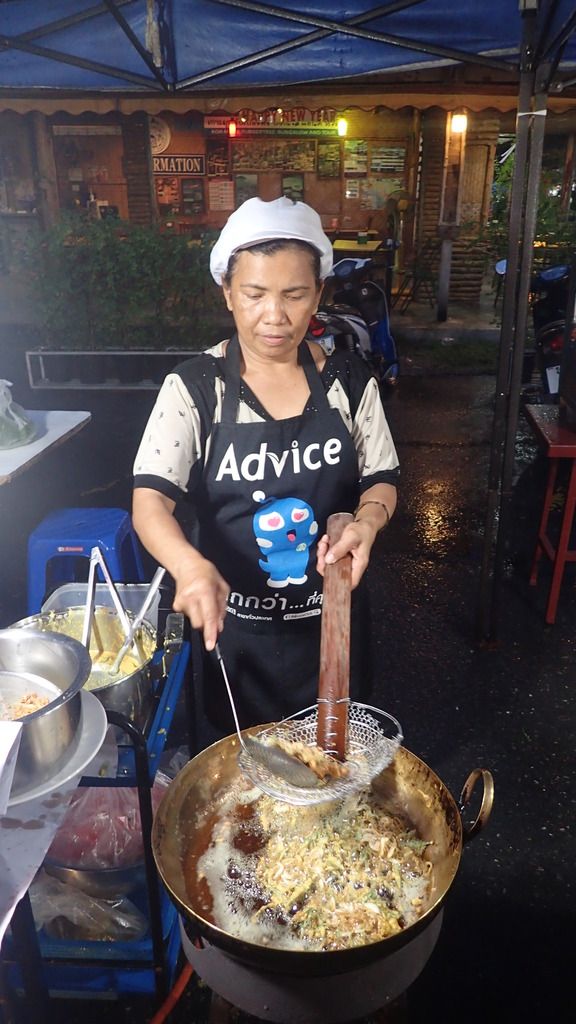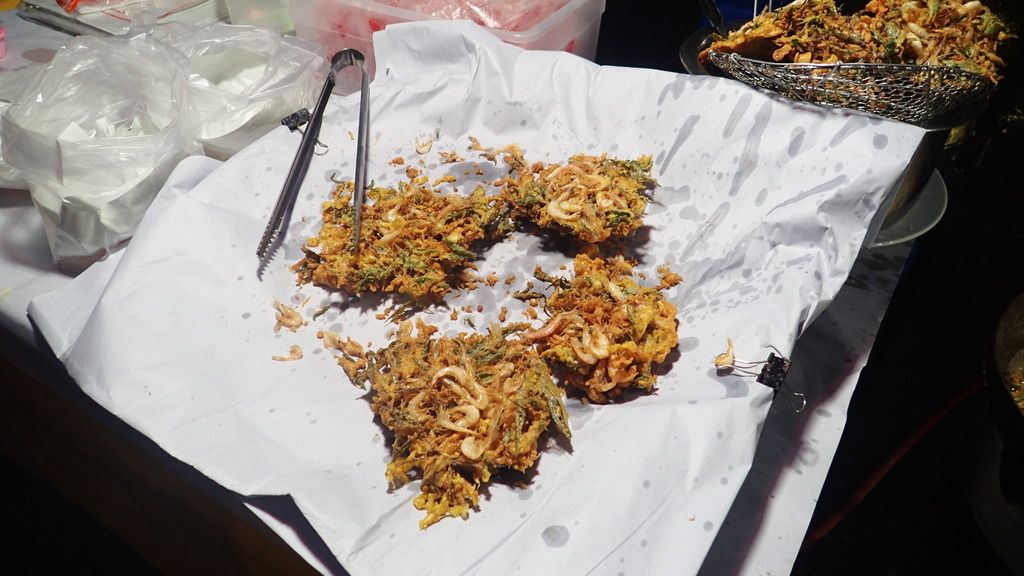 Deep fried small prawn batter with curry leaves
Next we depart to the night market located opposite the train station. There were nothing much, since I have been to many better ones. Food were normal, no gory spare parts of animal nor crawly creature worth mentioning. Your typical everyday kind of food. However, their fruits, pomelo in particular is worth mentioning. Sweet, juicy and cheap!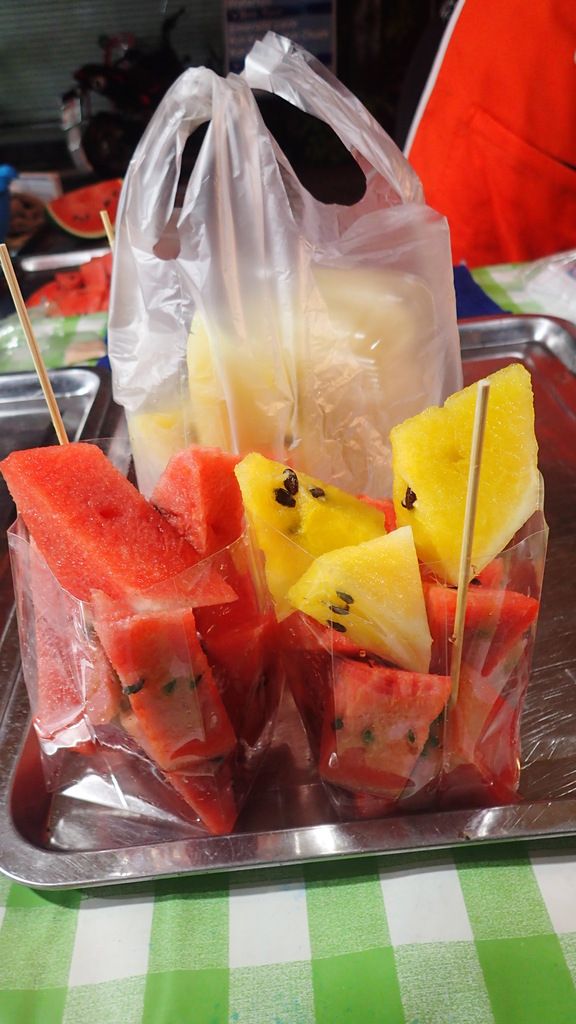 Sweet juicy fruits at the night market

We booked our island hopping with

Trang Happy Trip & Tour

(a recommendation from My Friend Hotel) together with private land transfer to Krabi while stopping along the tourist attraction for THB1,800 per pax. They are one of the friendliest tour operator I have ever met.

Will I go back to Trang? I will, just to explore the neighbouring islands.

Day 1
Hotel: My Friend Hotel Price: RM119 for 4 pax
Food: Kopii (lunch), Kao Tom Pui (dinner), Night market
Tour package: Trang Happy Trip & Tour

❤

Nicole_