Woke up early to visit the wet market for breakfast because it is one of my favourite place to visit when I travel. The morning was gloomy and we were so unfortunate that it rained. It has been raining two days in a row now. Stuff sold in the market is pretty common and the space is pretty small. If you have katsaridaphobia (fear of cockroach) this will be best to avoid. They are everywhere! Crawling on your feet as you eat. I did abs crunch the entire time I was eating my breakfast by lifting up both my legs while sitting on the bench.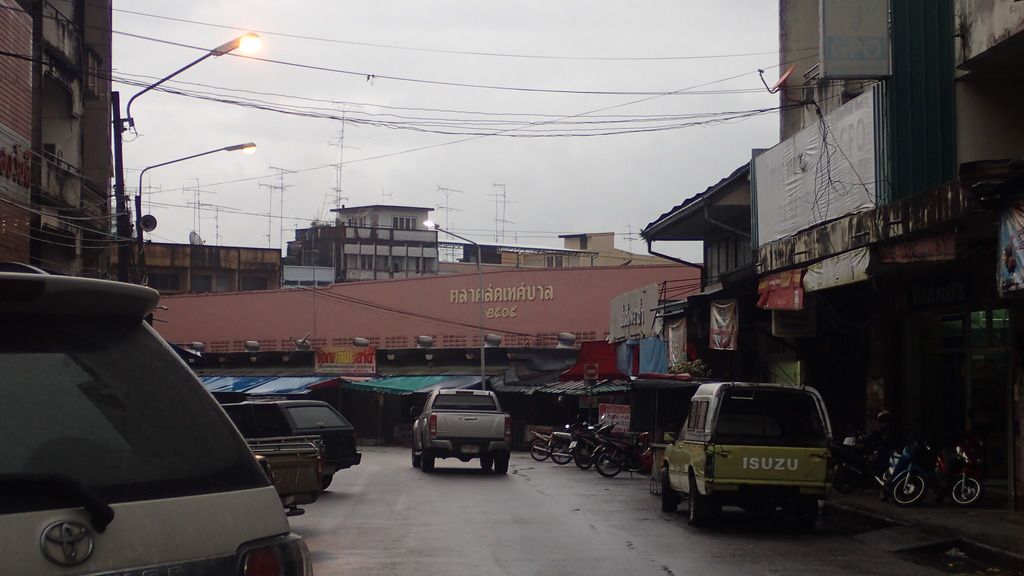 Trang wet and food market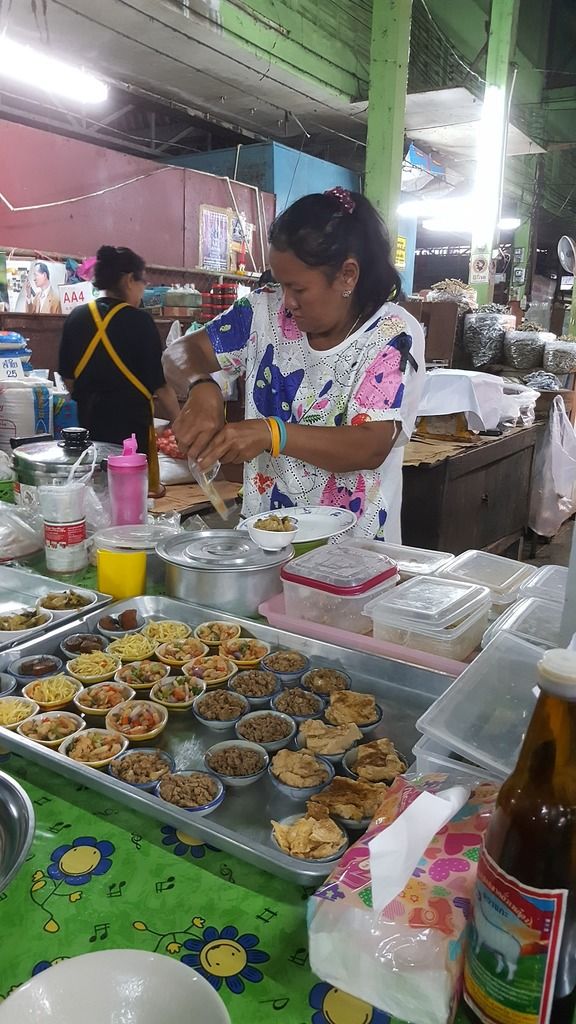 Side dishes to go with our porridge
The only interesting part about the market is when you get to see locals go about their daily life like below.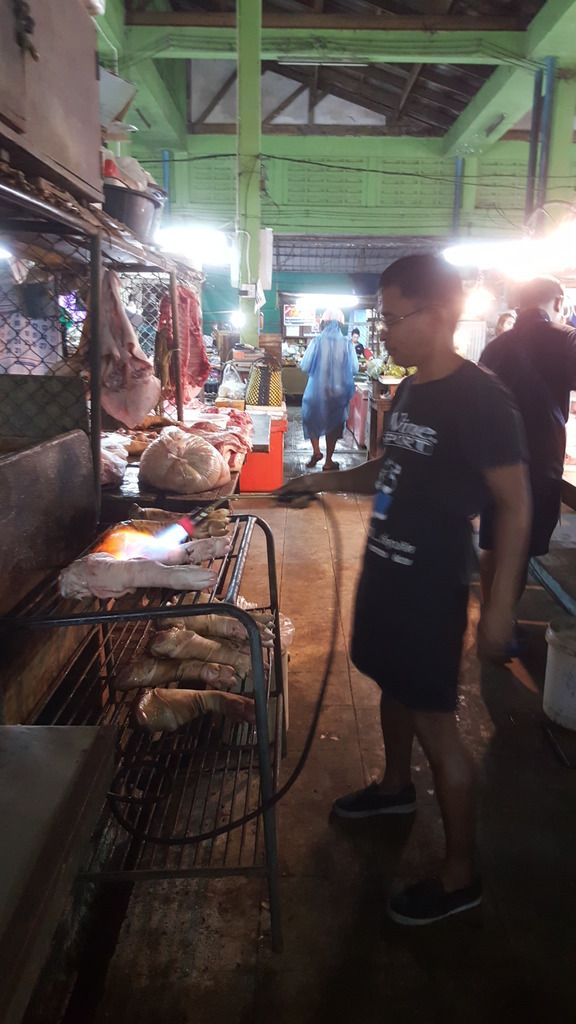 Butcher removing the hair from pig with flames and scrapping it off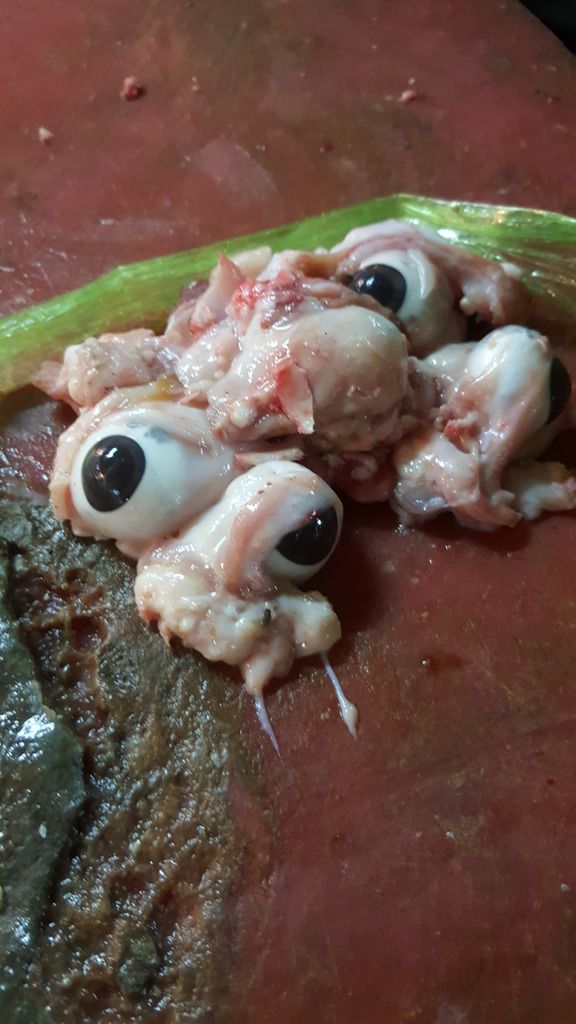 Pig's eye. No idea what are they gonna do with it.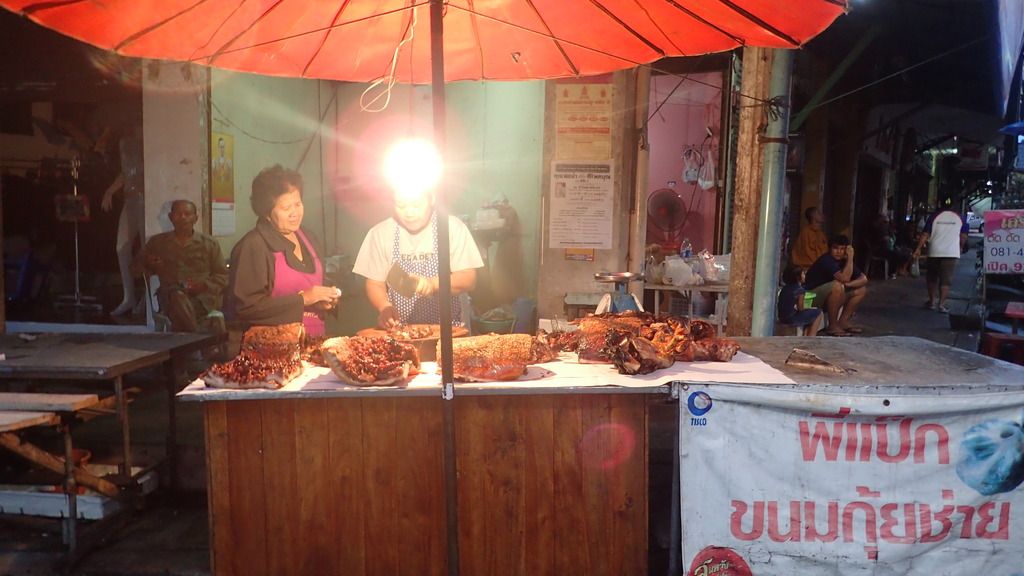 Crispy pork for sale. I read a lot of recommendation on this. It looked very interesting, crispy and delicious.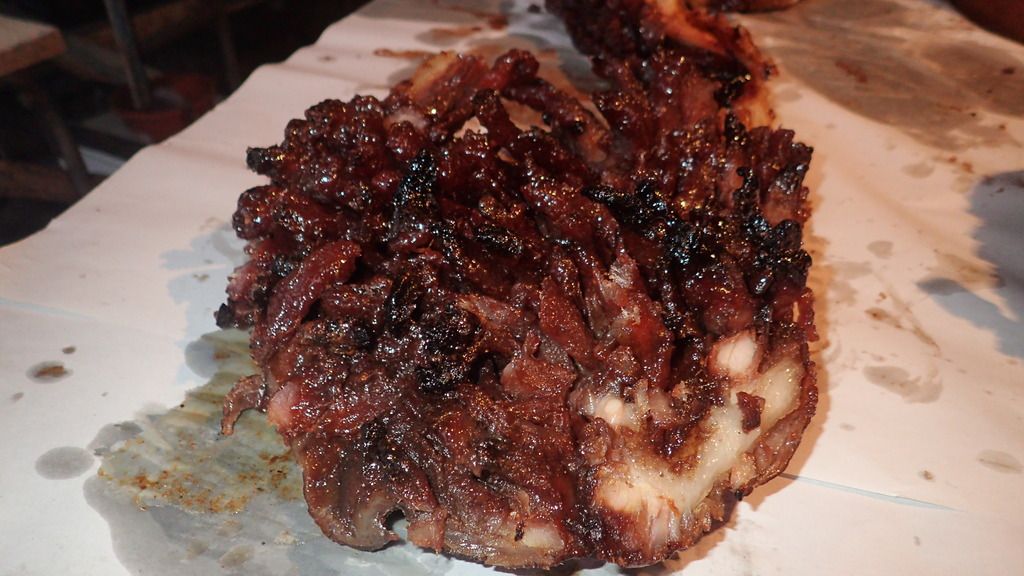 Bought 200g to try out.Turn to be sweet and not as crispy as siew yoke (malaysian crispy pork). Good to try but not a fan.
While walking back to our hotel we received a heartbreaking news. The tour we were suppose to go for today have to be cancelled. The waves does not permit and in fact people who went to the island yesterday have to be stranded on the island.
Since there is nothing to do in Trang we decided to make out way to Krabi. With high hopes that the weather will turn for the better and we will get to do island hopping in Krabi (boyyy we thought wrong).
We departed from the hotel with the rain following us the entire journey! Our first stop was to have dim sum at
Ruan Thai Dim Sum
highly recommended by everyone. Having had Malaysian dim sum, I would give this 4/10. Malaysian dim sum is so much better in so many levels. Not sure if they had noodles or rice on their menu but the dim sum is passable.

Types of dim sum to choose from. My favourite would be the duck tongue.
Next we head to Hot Spring Waterfall (
Nam Tok Rawn
). I have never been a fan of hot water spring, especially the natural one, just because I think the water is super unhygienic. If you are a big fan or if you have nothing to do, this is a must go. If not, this is passable as well. We spent a good 30 minutes soaking our feet while it drizzle before heading to Emerald Pool.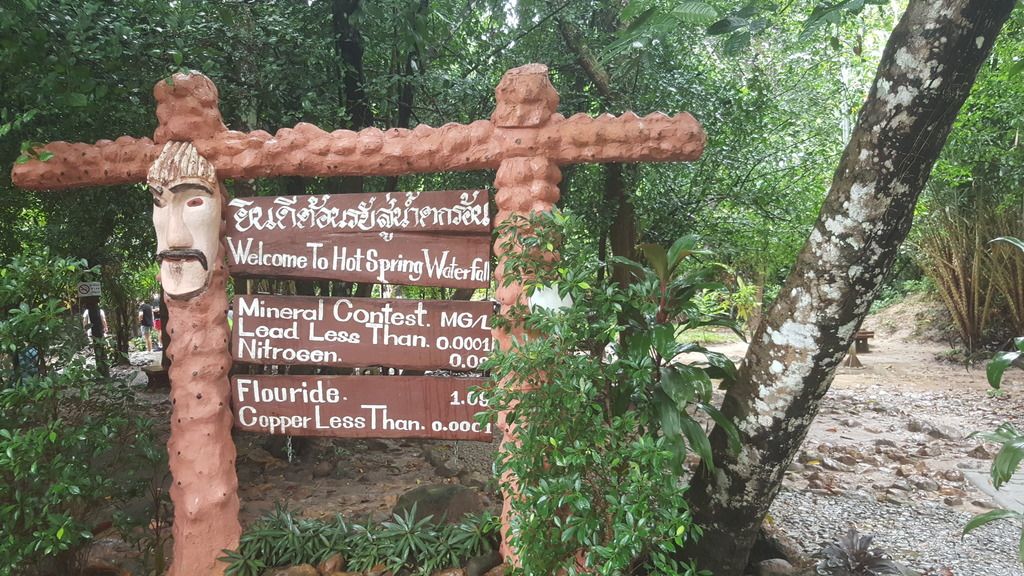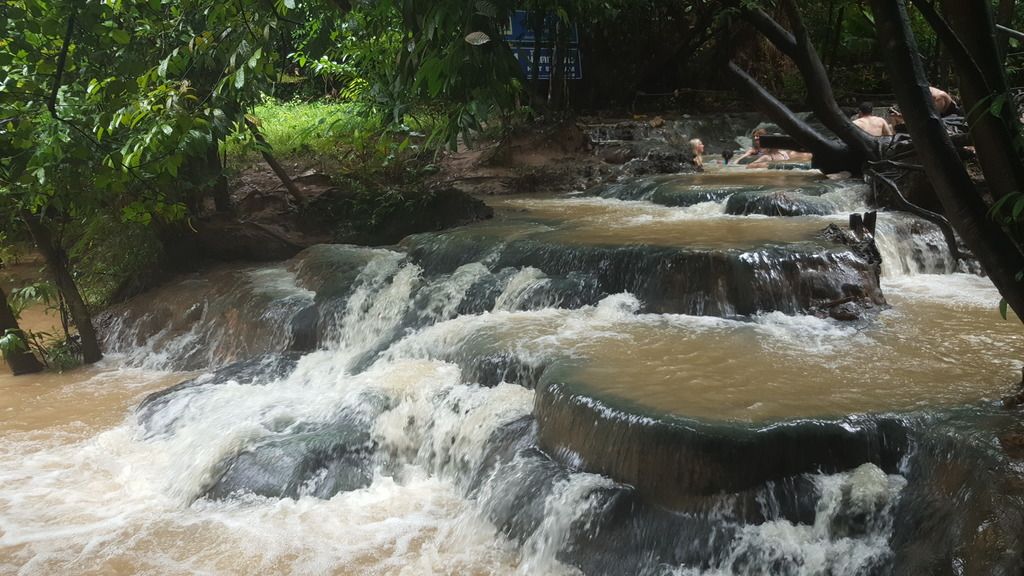 Natural hot spring waterfall. Crowded even on rainy days.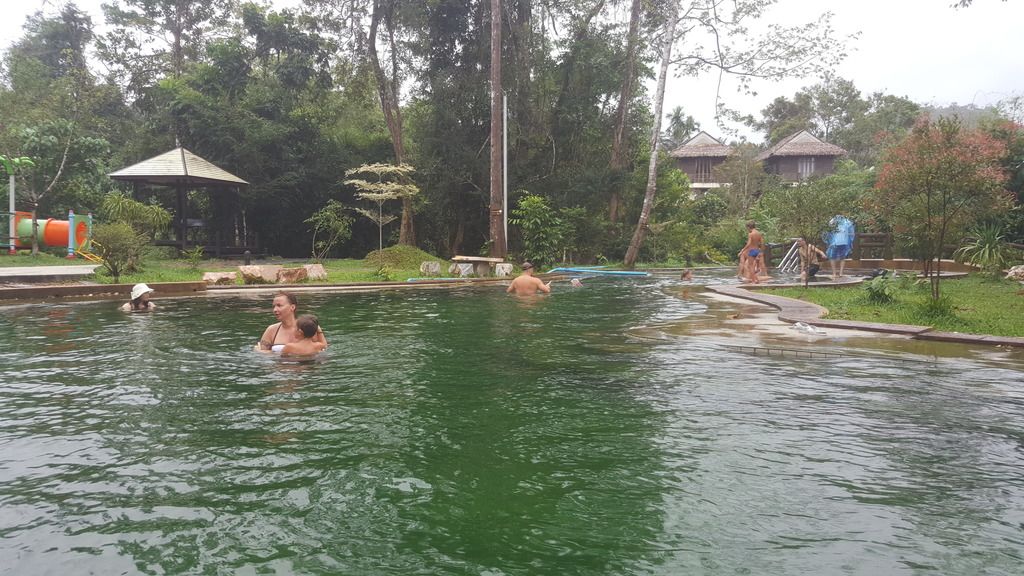 Swimming pool version of hot spring much warmer than the waterfall
Before heading to
Emerald Pool
(Sa Morakot) we head for lunch. As usual with tour, we were brought to a restaurant where our driver will receive some sort of commission and expectedly the food was terrible! Couldn't recall the restaurant name but it was at the biggest and at the entrance of Emerald Pool. We got our ticket from the restaurant which cost THB200 per person, it would have cost us the same amount if we were to buy it at the entrance.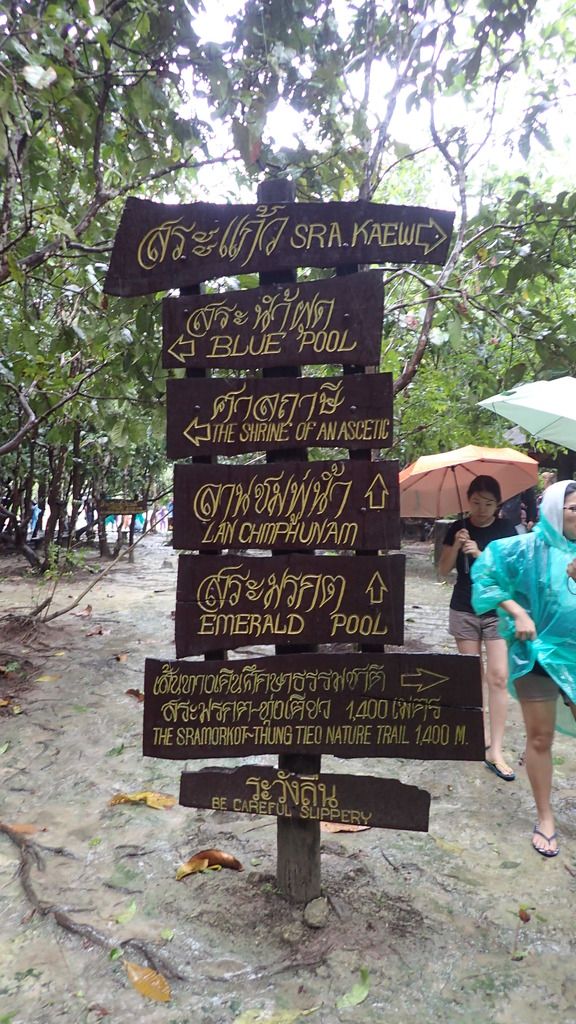 To reach the pool, you can either took a leisure walk on a bridge or on pebble roads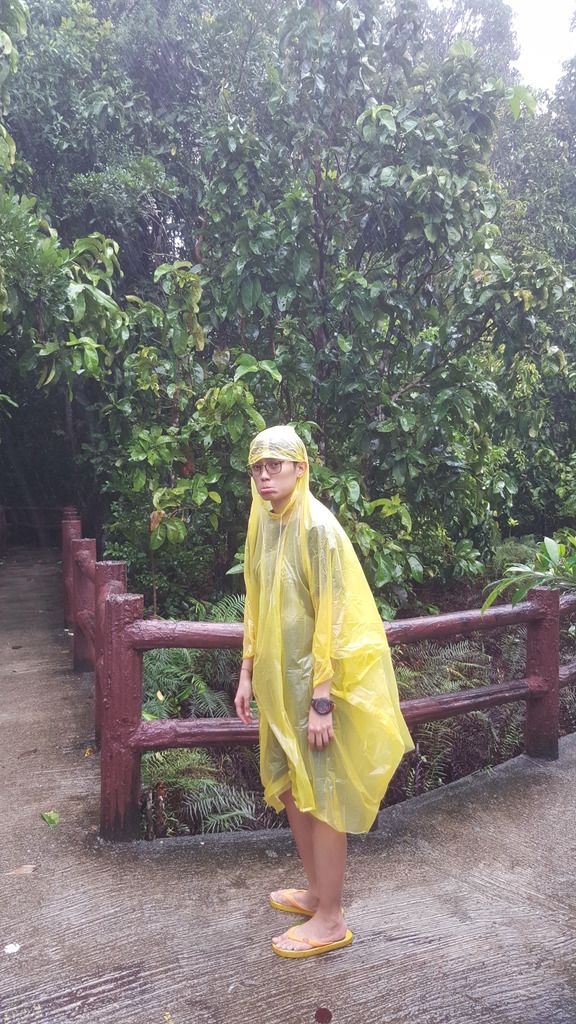 We took the bridge to the pool and the pebbles road returning. Someone sulking over the rain.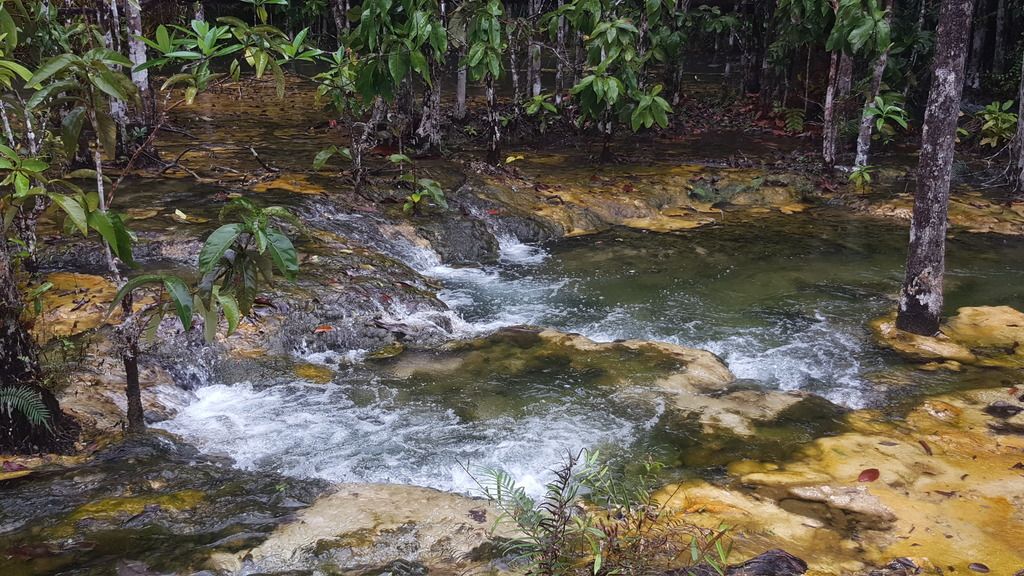 View along the way
We spent a good hour or so dipping in the pool hiding from the cold wind. If I ever return to Krabi I will definitely visit this place again. We missed the Blue Pool located further in because tree branches were falling due to the strong wind. Be reminded that you would need to walk a good 800m from entrance to the pool.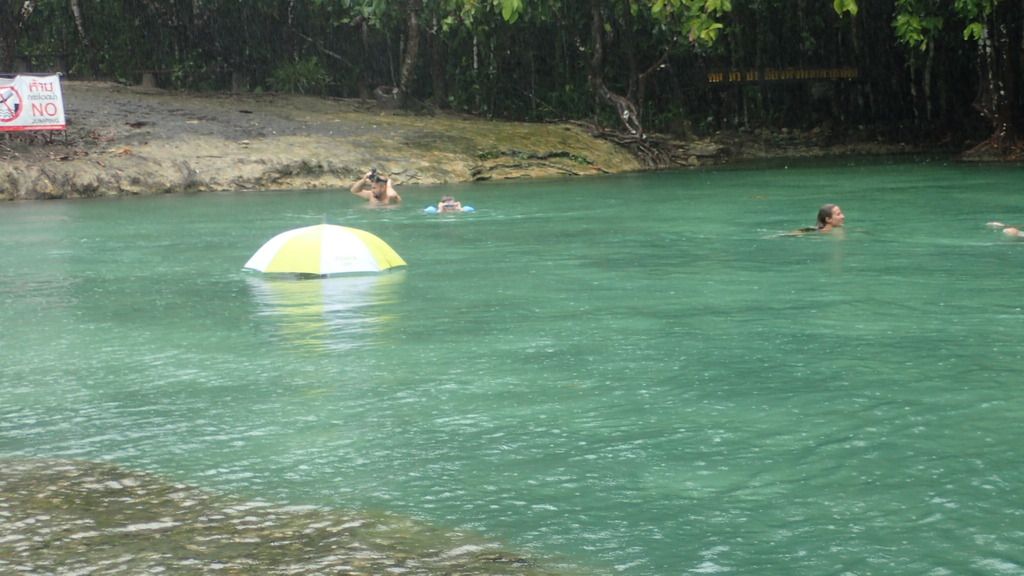 When you can't decide if you want to swim or to be sheltered from the rain. You do both.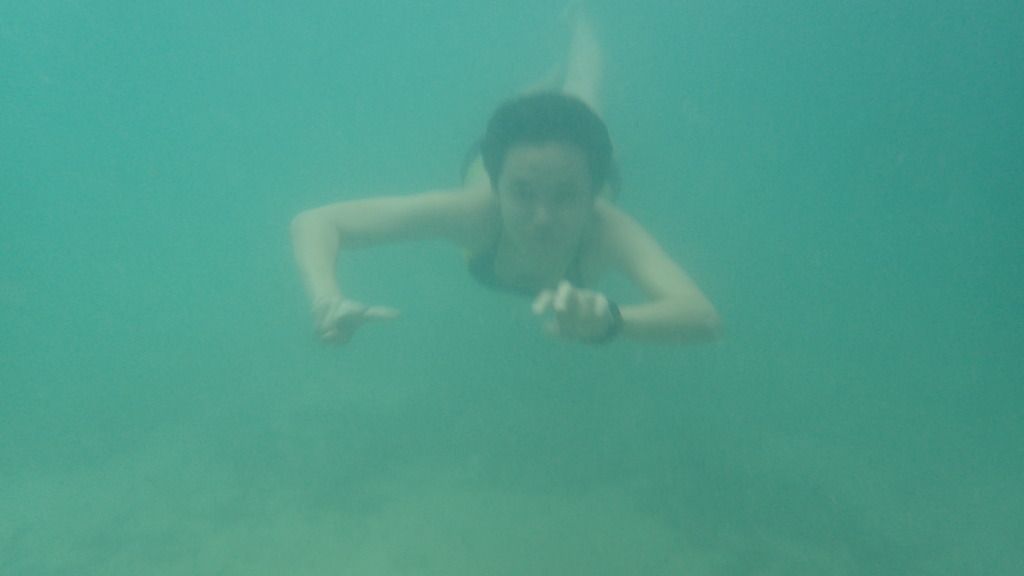 Emerald
The pool could be very crowded during peak season, thankfully it was raining cats and dogs. In a way, blessing in disguise.
Next destination was suppose to be Tiger Cave Temple unfortunately the road to the temple in inaccessible due to flood.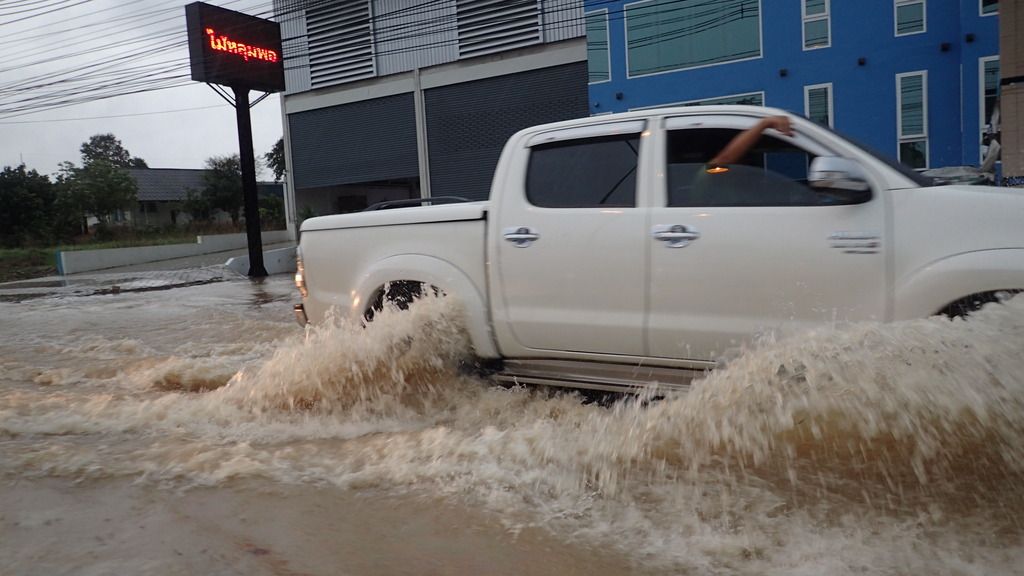 All cars were slow moving trying to avoid the water causing massive jam in Krabi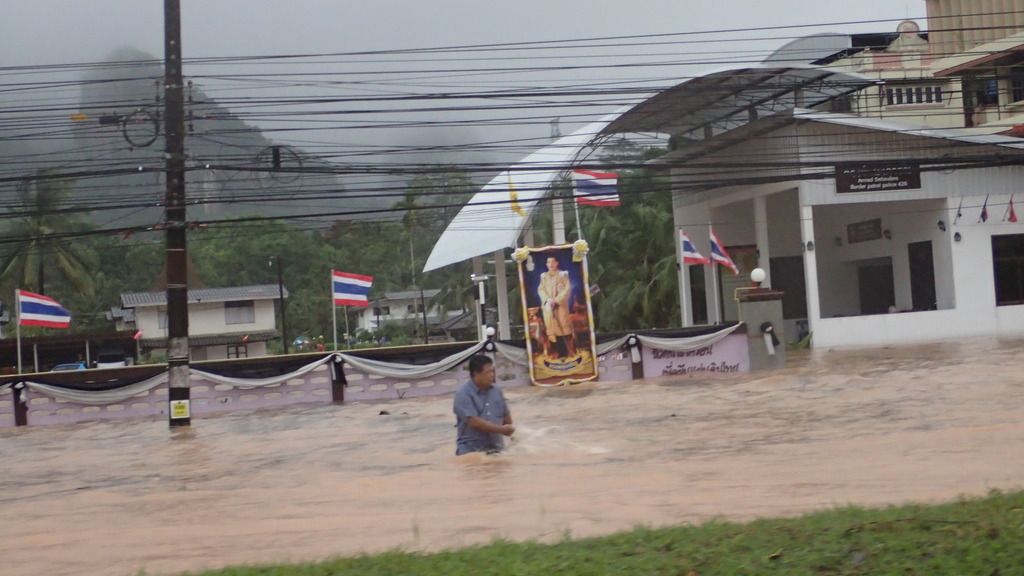 Thank goodness for good samaritan who helped with the traffic
After hours on the road we finally reached Aonang. We actually booked 3 nights stay at
3 Bees Guesthouse
for THB1,600 per night per room and we cut it short just for a night because the service was horrendous and the guest house is located pretty far from the beach.
The receptionist was rude, not welcoming and not accommodating at all.
I have been staying in plenty of guesthouse and this by far is the
worse
!
Pushing that aside, we had Mc Donald pork burger for dinner. The fast food in Krabi is really expensive! But the pork burger is amazing! When they say it is with spicy sauce they meant business. It was flaming hot!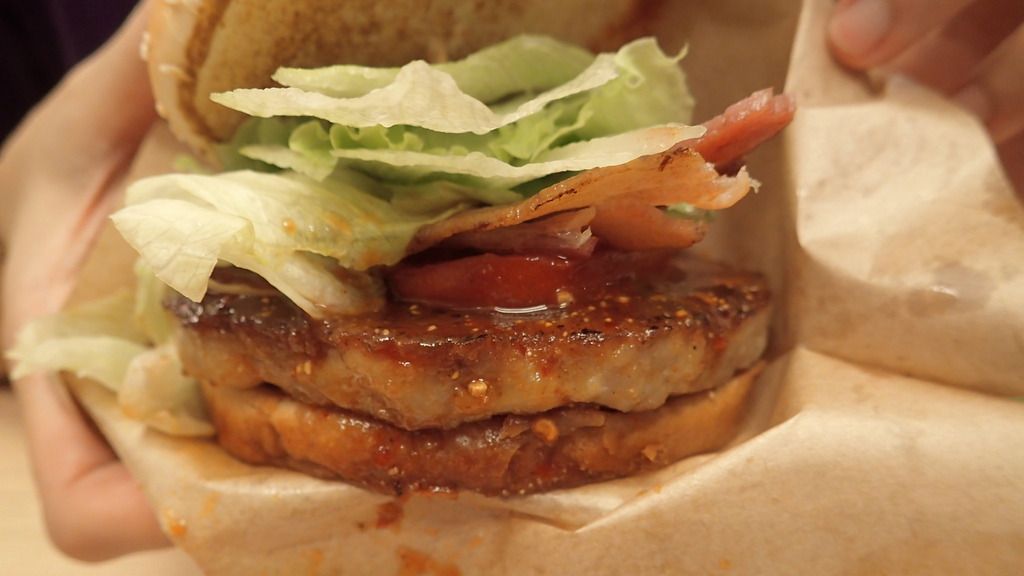 Excellent awesome pork burger! I remember paying approx. RM30 for this though.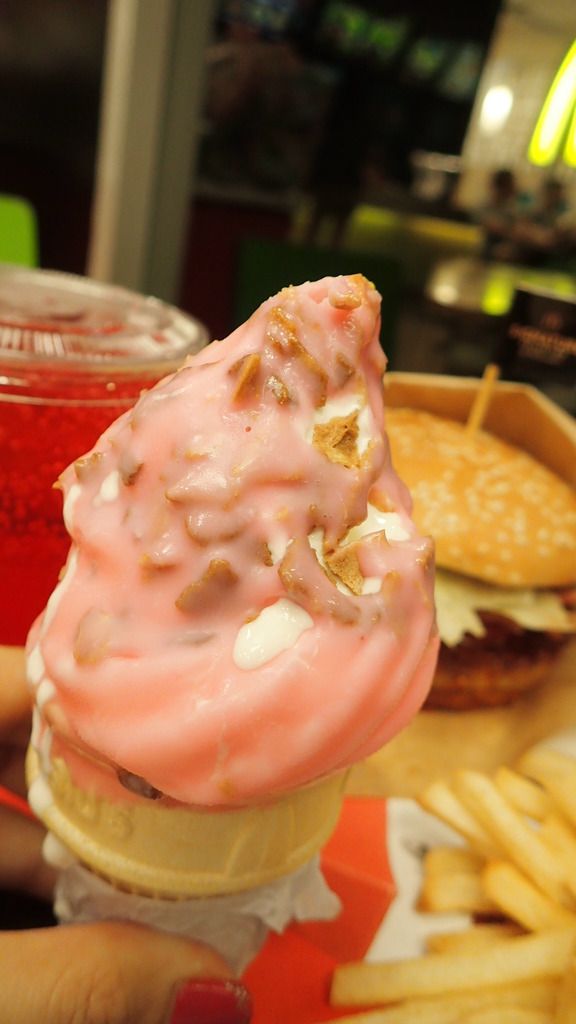 The ice cream is good too.
We walked around Aonang by foot while enjoying our to go cocktail drink.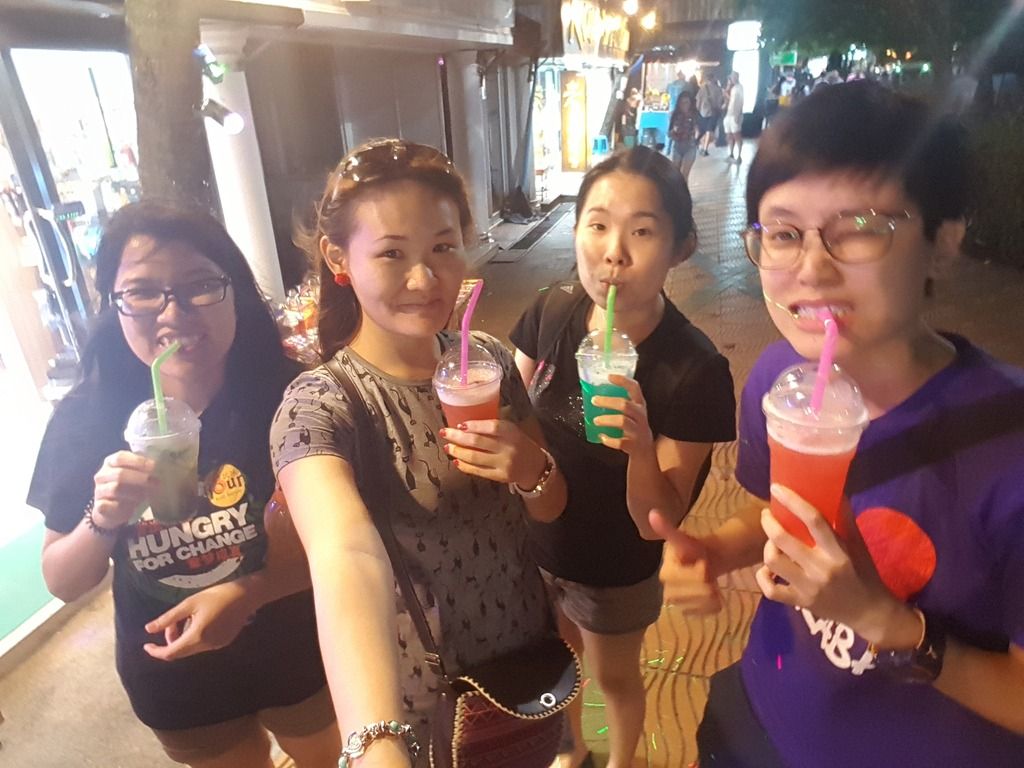 Sipping our THB100 cocktail
Look who greeted us along the way!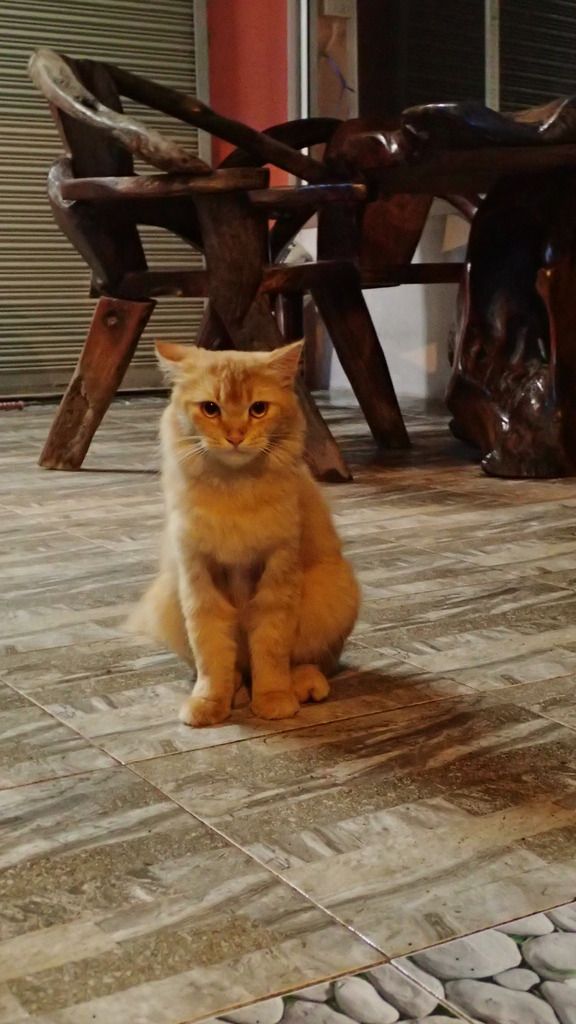 Sweetheart. He does look very much like Bui :'(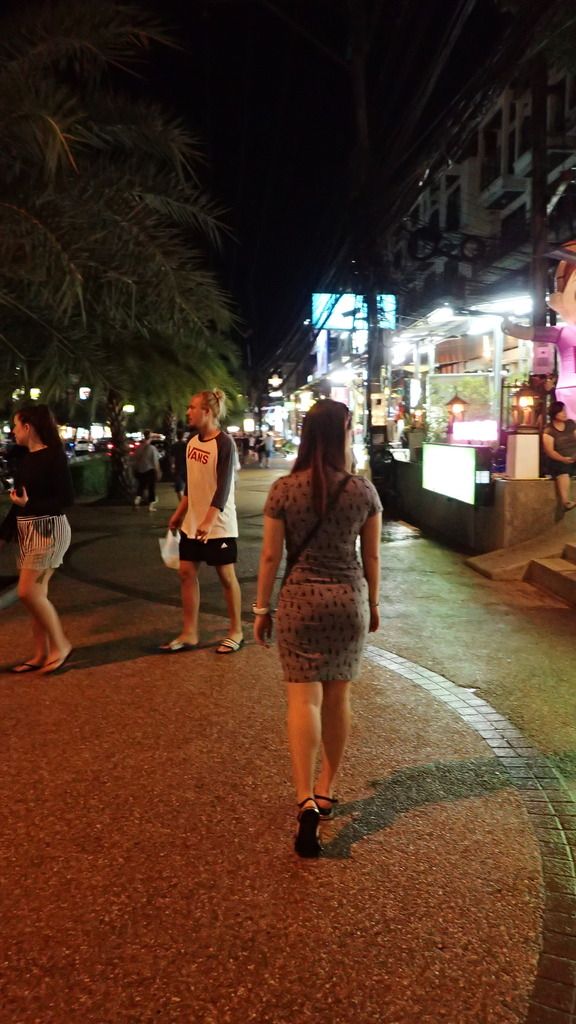 Street of Aonang
Night life at the bar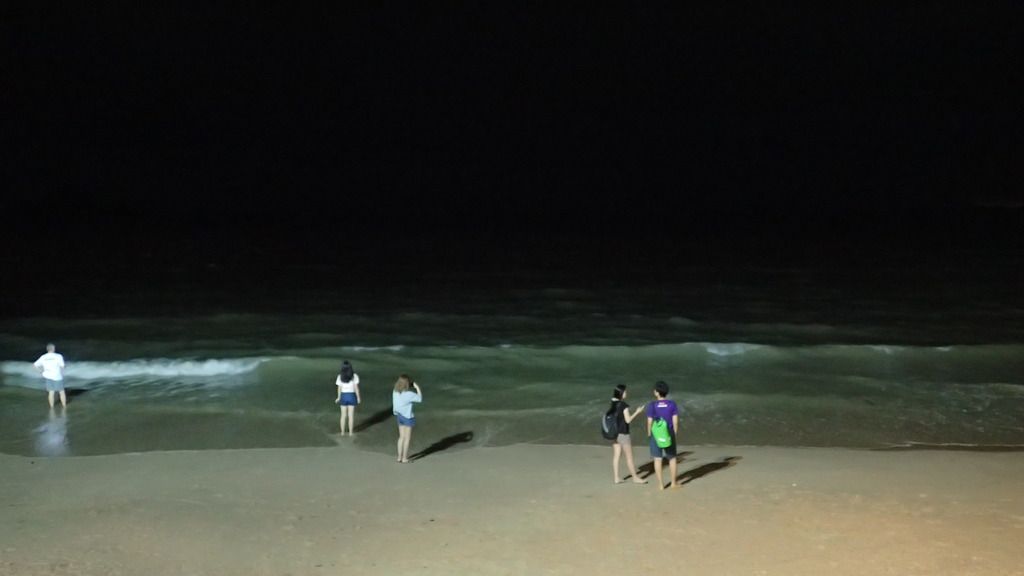 The beach

Day 2
Hotel: 3 Bees Guest House Price: THB1,600/room/night for 4 pax
Emerald Pool: THB200/person
Hot spring: THB90/person